Delivering Food in the
"Last Mile of Need"
Resourcing Churches and Faith-Based Organizations with
USDA Farmers to Families Food Boxes
We know how hard it is for families and individuals who lack necessities of food, clothing, and household items needed to survive.
Because we believe God's answer to a broken world is His Church, we've built a collaborative network of churches and community leaders dedicated to compassion evangelism.
Sourcing
We collect overstock and new condition returns from major U.S. retailers.
Distribution
We sort and store food and merchandise in our warehouse centers (HUBs). Local churches make regular pick-ups and become points of distribution (PODs).
Impact
We train church leaders and their congregations on the best ways to use these resources to demonstrate acts of compassion in their community.
Practical Resources, Powerful Impact
We resource local churches with food, apparel, and home products to meet practical needs within their cities. We also invest in global humanitarian initiatives.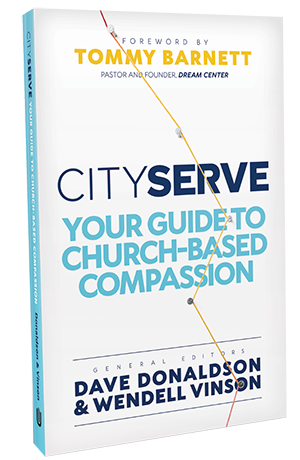 YOUR GUIDE TO BEING A CHURCH
THAT MEETS COMMUNITY NEEDS
Get Your FREE Chapter
IT'S YOUR SEAT, TAKE IT!
"God has ordained for you to occupy a seat at the table of influence to bring spiritual and physical renewal to your community. You are His For-Prophet Leader with His prophetic voice!"
– Dave Donaldson
PARTNERS
We are partnering with the following organizations and institutions to deliver the best training and programming available in the area of compassion outreach.