Make your shopping count!
Click below and for every dollar you spend through AmazonSmile.com will donate
a percentage to CityServe!
Practical Resources, Powerful Impact
We resource local churches with food, apparel, and home products to meet practical needs within their cities. We also invest in global humanitarian initiatives.
Sourcing
We collect overstock and new condition returns from major U.S. retailers.
Distribution
We sort and store food and merchandise in our warehouse centers (HUBs). Local churches make regular pick-ups and become points of distribution (PODs).
Impact
We train church leaders and their congregations on the best ways to use these resources to demonstrate acts of compassion in their community.
California
Bakersfield
Fowler
Fresno
San Diego
Anaheim
Arkansas
Coming Soon!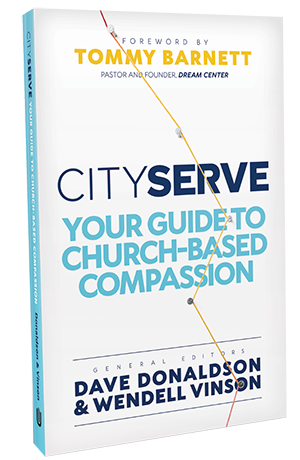 YOUR GUIDE TO BEING A CHURCH THAT MEETS COMMUNITY NEEDS
Influence your community through church-based compassion.
PARTNERS
We are partnering with the following organizations and institutions to deliver the best training and programming available in the area of compassion outreach.