Washington, D.C. 
 September 6-8, 2023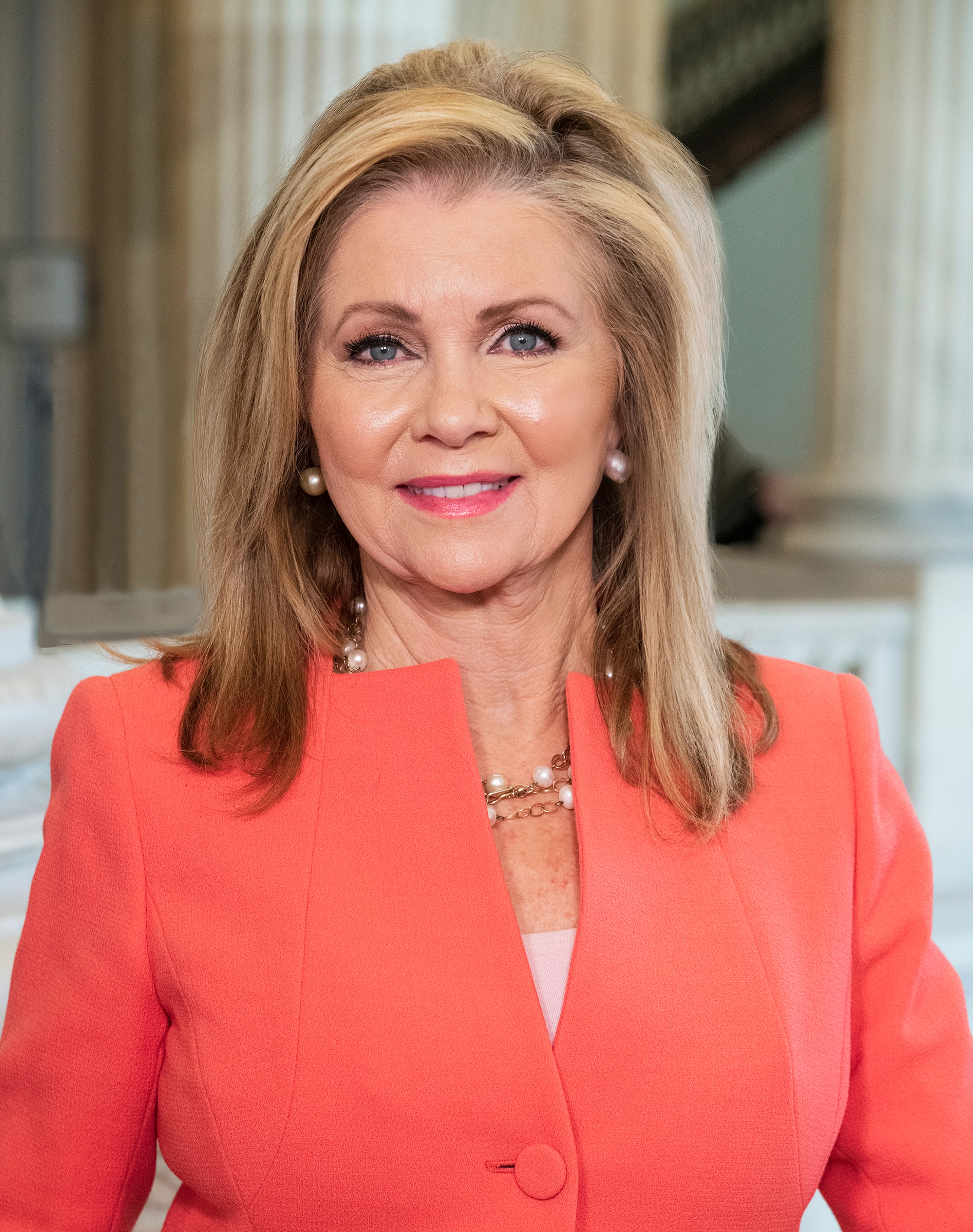 U.S. SENATOR
MARSHA BLACKBURN
Senator Marsha Blackburn was sworn in to the Senate in January 2019. In 2018, the people of Tennessee elected Marsha Blackburn as the first woman to represent the Volunteer State in the United States Senate. She serves on the Deputy Whip Team and is a member of the Finance Committee; the Commerce, Science & Transportation Committee; the Veterans Affairs Committee; and the Judiciary Committee. She serves as the Ranking Member on the Subcommittee on Consumer Protection, Product Safety, and Data Security and the Subcommittee on Human Rights and the Law. Marsha dedicates her public service to promoting opportunities for women and making America a more prosperous place to live. A longtime ally of entertainment industry professionals, Marsha began her career in public service in 1995 when she was named executive director of the Tennessee Film, Entertainment, and Music Commission.
While serving in the Tennessee Senate, Marsha led a statewide grassroots campaign to defeat a proposed state income tax. The tax was defeated, and Marsha's leadership earned her a reputation as an anti-tax champion. Before her election to the Senate, Marsha represented Tennessee's 7th Congressional District in the United States House of Representatives, where she became a leader in the fight for a small, efficient federal government that is accountable to its citizens. She continued her advocacy on behalf of creators and rights-owners, establishing the bipartisan Songwriters Caucus and fighting for passage of the Music Modernization Act, which revolutionized music licensing processes. In 2016, Marsha won passage of the BOTS Act, which empowered the Federal Trade Commission (FTC) to crack down on digital scalpers.
Marsha's leadership philosophy is based on her experiences in the private sector as a small businesswoman and author, and as a mother and grandmother.
Dr. Ben Carson is the neurosurgeon who performed the first successful separation of conjoined twins. He later became active in politics and served as U.S. secretary of housing and urban development in the administration of U.S. Pres. Donald Trump. In 2012 Dr. Carson published America the Beautiful: Rediscovering What Made This Nation Great (cowritten with his wife), a work reflecting his growing interest in politics. In mid-2013 he retired as a surgeon, and the following year he joined the Fox News Channel as a commentator. In 2014 he wrote (with his wife) One Nation: What We Can All Do to Save America's Future, and the following year he entered the 2016 U.S. presidential election race. In the 2015 volume A More Perfect Union: What We the People Can Do to Reclaim Our Constitutional Liberties
(also written with his wife), he issued his interpretations of the mandate established by the U.S. Constitution.
In 1994 Dr. Carson cofounded the Carson Scholars Fund, an organization that awarded scholarships to students who had demonstrated academic excellence and community service. He received numerous awards during his career, including the 2008 Presidential Medal of Freedom, given to him by U.S. Pres. George W. Bush. Dr. Carson also traveled as a motivational speaker, was an outspoken supporter of creationism, and was the subject of the 2009 made-for-television movie Gifted Hands: The Ben Carson Story.
Dr. Tim Clinton, EdD, LPC, LMFT, is president of the American Association of Christian Counselors, the largest and most diverse Christian counseling association in the world with nearly 50,000 members and students. He also serves as the Professor Emeritus and Executive Director of the Global Center for Mental Health, Addiction and Recovery at Liberty University. Dr. Clinton is also cohost of Dr. James Dobson's Family Talk, heard on over 1,400 radio outlets daily and hosts 'The Road Forward' a weekly television program on Real America's Voice reaching a combined audience of nearly 7 million people monthly.
Licensed as a professional counselor and as a marriage and family therapist, Dr. Clinton is recognized as a world leader in mental health and relationship issues and spends much of his time working with Christian leaders and professional athletes. He has authored or edited nearly thirty books including Take It Back: Reclaiming Biblical Masculinity, The Heart & Strength of Being a Man, and his latest book, Focus on the Future: Your Family, Your Faith, and Your Voice Matter Now More Than Ever out now.
Senator Ted Cruz was sworn into the United States Senate in 2013, where he has been a passionate fighter for limited government, economic growth, and national security. He has authored dozens of legislative measures that have been signed into law, including expanding 529 college savings accounts to allow parents to save for K-12 public, private, and religious education, repealing Obamacare's individual mandate, imposing sanctions on terrorists who use civilians as human shields, designating North Korea as a state sponsor of terrorism, targeting Putin's Nord
Stream 2 pipeline through multiple bills that halted construction and kept it stalled, reauthorizing and reforming NASA, holding dictatorships in South America accountable, and ensuring the availability of additional records to help solve civil rights cold cases. He is also leading the fight in the Senate to support Texas jobs, rein in Big Tech, secure the border, and fundamentally reassess the U.S.-China relationship and hold the Chinese Communist Party accountable for covering up the coronavirus pandemic, committing human rights atrocities, and engaging in censorship, propaganda, and espionage in the United States.
Senator Steve Daines brings 28 years of private-sector business experience to Washington, D.C. as he serves the people of Montana in the U.S. Senate.
Steve is a lifelong sportsman and grew up in Bozeman, Montana. After attending public schools (K-12) in Bozeman, Steve worked his way through college at Montana State University and graduated with a B.S. in Chemical Engineering. He spent thirteen years in a management role for Procter & Gamble, and then returned to Bozeman in 1997 to work in a family construction business.
In 2022, Steve received the "Life in Congress – Workplace Environment" Democracy Award from the nonpartisan Congressional Management Foundation
(CMF). The award recognizes offices that have established both formal policies and
informal cultures that enhance the work-life fit and professional development of their staffs to better serve their constituents. In 2019, he received the Democracy Award for Transparency and Accountability from CMF. In 2019, Steve was recognized by the Lugar Center as a leading bipartisan senator in the U.S. Senate. In 2019, Steve was also recognized by GovTrack, an independent entity, for his bipartisan leadership and effectiveness.
Steve has been married to his wife, Cindy, for 36 years. They are the parents of four children and proud grandparents of four. Steve and his family are actively involved in their church and community volunteer organizations and enjoy backpacking, hunting, skiing, and fishing.
Dave Donaldson has invested his life inspiring, equipping and resourcing leaders in more than 100 countries to bring aid and opportunity to tens of millions of needy and under resourced people. As the former Director for Operation Blessing and co-founder of Convoy of Hope, Mr. Donaldson spearheaded global partnerships with churches, organizations, businesses and governments to mobilize tens of thousands of volunteers worldwide. In 2016 he retired from Convoy of Hope to launch CityServe International (CSI) to train and resource local churches and non-profits to help people move from dependency to sustainability. As a veteran of Washington, D.C. for more than a decade, Mr. Donaldson coordinates White House briefings and roundtables between clergy, faith-based organizational leaders
and government officials. For several years he served on a Health and Human Services (HHS) National Council for Mental Health and Substance Abuse (SAMHSA). Mr. Donaldson has advised leaders around the globe, and appeared as a guest on numerous Christian and secular television and radio programs and has authored several books including The Revolution of Compassion
(The President's Faith-based and Community Initiative), and CityServe: Your Church-based Guide to Compassion—co-authored with Wendell Vinson and includes forty leading experts in community-based and global compassion. Mr. Donaldson is an advisor to Produce Alliance Foundation and serves on the National Faith Advisory Board. He and his wife, Kristy reside In Bakersfield, California and have 4 grown children and 1 grandchild.
Steve Green became President of Hobby Lobby in 2004 and has helped his family grow the business to more than 900 stores in 48 states with over 43,000 employees. He is a national speaker on both business and philanthropy interests, always focusing on how his faith intersects with his life endeavors.
Gordon-Conwell Theological Seminary recognized his impact in these overlapping life arenas with an Honorary Doctorate of Divinity Degree in 2013 and in 2015, Mid-America Christian University presented him with an Honorary Doctorate of Biblical Literature. Mr. Green is also chairman of the board for Museum of the Bible. In his role as chairman, Mr. Green has assembled a team of academics, designers, technology professionals and other experts to create
the 430,000-square-foot Museum of the Bible, dedicated to a scholarly and engaging presentation of the Bible's impact, history, and narrative.
Mr. Green has authored four books: Faith in America (2011), The Bible in America (2013), This Dangerous Book (2017), and This Beautiful Book (2019). His books can be found in Hobby Lobby stores across the nation, and online.
Mr. Green and his wife, Jackie, have been married for more than 30 years and reside in Oklahoma City, where Hobby Lobby is headquartered. Their family includes a son, five daughters, a daughter-in-law, three sons-in-law and six grandchildren. They are actively involved in their local church, as well as with many national and international Christian ministries and charities.
Jennifer Sevilla Korn is a national conservative leader, political strategist and most importantly, a devout woman-of-faith. She currently serves as Senior Advisor & Executive Director of National Faith Advisory Board. Throughout her distinguished 20-year career, she has elected and advised two U.S. Presidents, two U.S. Attorney Generals and many elected officials and candidates. She has devoted much of her career to recruiting, training and mobilizing Americans to much success at the national, state and local levels among the Faith, Hispanic, Business, Minority and Veteran communities resulting in historic gains among all coalitions to win elections and pass important legislation.
During the last Presidential Administration, Mrs. Korn was Deputy Assistant to the President in the White House and worked as the liaison for the President to all communities in the country. Most notably, her office created and led the White House Faith & Opportunity Initiative, which implemented critical policies to support the faith community at home and abroad. Prior to her work at the national level, Mrs. Korn began her career managing state and local campaigns in California and taught at a military base elementary school. She was born and raised in East Los Angeles and is a Marine Corps Spouse.
Todd Lamphere is a remarkable leader with over three decades of experience in ministry, advocacy, and community service. Todd's impressive journey includes serving as Chief of Staff for Paula White-Cain in the White House Office of Faith, where he played a crucial role in bridging the gap between government and faith communities, advocating for important faith-related issues on a national scale. His commitment to humanitarian efforts is evident through his leadership of Operation Border Blessing, where he provided vital support to those facing immigration challenges at the U.S.-Mexico border, specifically serving the U.S. Border Patrol families.
Currently, Todd serves as a board member of the National Faith Advisory Board and Vice President of Government Relations for CityServe International, where he continues to make a significant impact on faith-based initiatives and community transformation. Todd's legacy of service, faith, and dedication to improving the lives of others serves as an inspiring example to us all.
U.S. Senator James Lankford
Senator James Lankford served students and families for more than 20 years in ministry before his service in Congress, including 15 years as the Director of Student Ministry for the Baptist Convention of Oklahoma and Director of the Falls Creek Youth Camp, the largest youth camp in the United States, with more than 51,000 individuals attending each summer.
James and his staff enjoy serving people from all backgrounds across Oklahoma. As Ranking Member of the Government Operations and Border Management Subcommittee, which covers border security, management, and operations; regulatory reform; and the federal workforce. He demands we have a secure, more fiscally responsible, and transparent federal government, and our nation remains the world leader. He believes that the federal government has an important role in our nation,
but empowered families, individual people, and private businesses grow our economy and pass down our values.
James was recognized as the Senate's top-ranked "Taxpayers Friend" by the National Taxpayers Union for his strong record in support of lower taxes, limited government, and economic freedom. His annual Federal Fumbles report is a must-read in Washington, DC, because of its commonsense solutions to the problems our federal government faces. He has also been recognized by many other organizations for his work toward increased personal freedom, economic growth, and religious liberty.
James lives in Oklahoma City with his wife Cindy. They have been married more than 30 years and have two daughters, Hannah and Jordan. He enjoys spending time with his family, working in his yard, and reading.
Michael McAfee is the President and Co-Founder of Inspire Experiences. A background in church ministry, a passion for God's Word and a commitment to discipleship drove Mr. McAfee to found Inspire to help disciple makers teach the Word of God. His most impressive life accomplishment is escaping the "friend zone" with his wife, Lauren, when they were in high school. They have two daughters, Zion and Zara. Mr. McAfee co-authored a book on Next Gen Bible engagement titled Not What You Think, and has a book releasing in September titled Beyond Our Control.
He earned a bachelor's degree from the University of Oklahoma, a Master of Divinity from the Southern Baptist Theological Seminary and is currently a PhD student studying Christian Ethics with an emphasis in Public Policy. The McAfees live in Oklahoma City where Lauren works at Hobby Lobby corporate. Mr. McAfee also serves part-time as the Teaching Pastor at his home church, Council Road Baptist in Oklahoma City, where he met Lauren nearly three decades ago.
Mark Rodgers is the Principal of The Clapham Group, a company that seeks to influence culture upstream of the political arena. Mr. Rodgers served as the third-ranking Republican leadership staffer in the U.S. Senate for six years, overseeing strategic planning and strategic communications. He also served as a high profile chief of staff to Senator Rick Santorum, working on Capitol Hill for a total of 16 years. Mr. Rodgers was known on the Hill for his work on such issues as poverty alleviation and the global AIDS crisis, as well as protecting life at its most vulnerable stages.
He is a published writer and a speaker at large and small gatherings on the topics of faith and public life, culture and caring for the least of these. His work over the years has involved consulting with some of the largest foundations in the world, Fortune 500 companies, internationally known music artists and filmmakers, and even famous comic book creators. Mr. Rodgers earned a bachelor's degree in petroleum engineering from Penn State, and attended Trinity Episcopal School for Ministry. He is married to Leanne, and together they have four children and five grandchildren.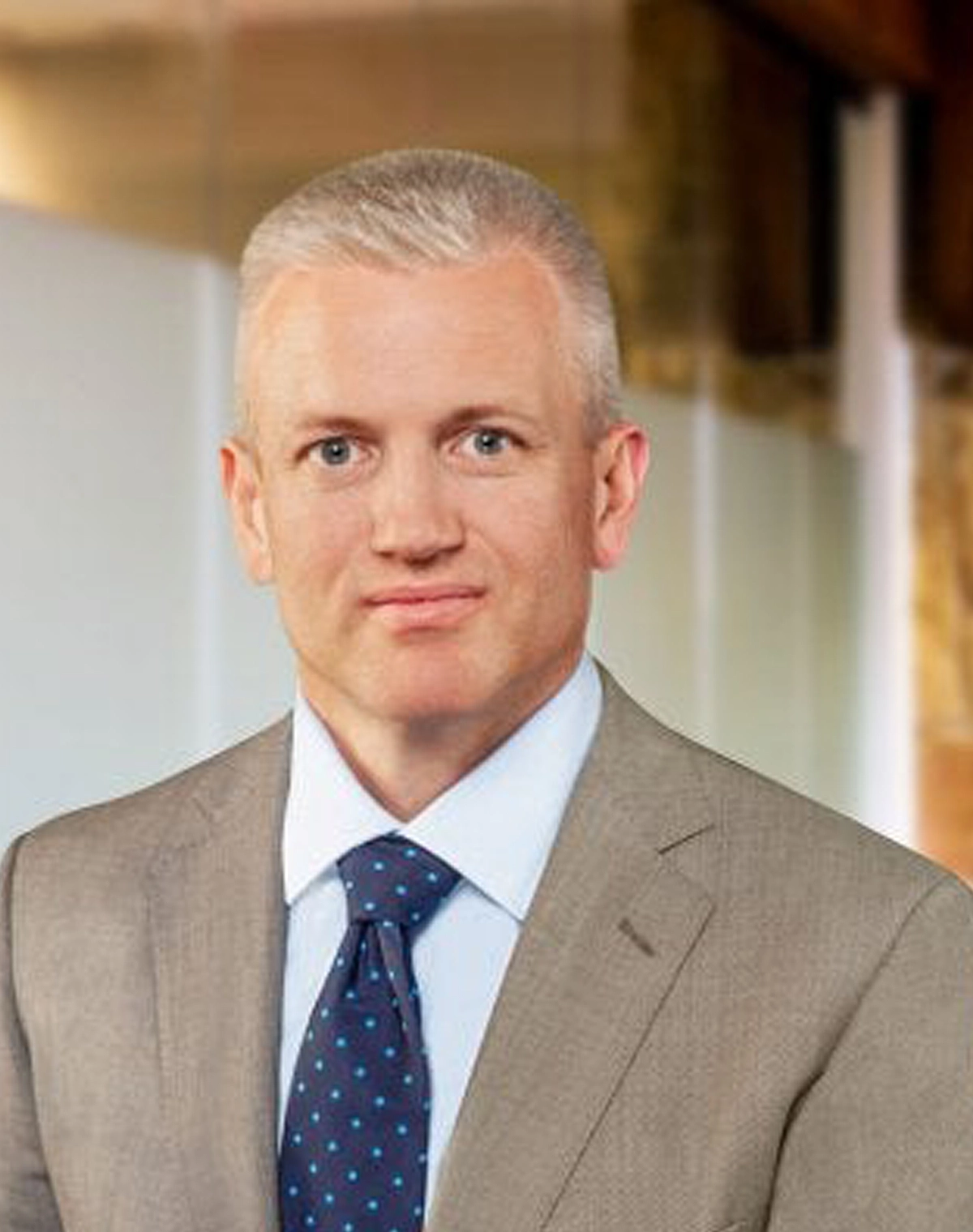 Hiram Sasser is Executive General Counsel for First Liberty Institute, where he oversees First Liberty's litigation and media efforts. Mr. Sasser's practice focuses primarily on First Amendment and other constitutional and civil rights issues. Sasser successfully argued before federal and state appellate
courts, federal and state district courts, and the Texas Supreme Court.
His military service includes serving as Headquarters Commander, a Company Executive Officer, and Training Officer in the United States Army Reserve.
Mr. Sasser currently serves as an adjunct law professor at the University of Texas at Austin School of Law and at Oklahoma City University School of Law.
Wendell Vinson and his wife Lynda became pastors of Canyon Hills Church, Bakersfield, California, over thirty years ago when it was a small congregation in need of revitalization. Today Canyon Hills is one of the leading multisite churches in Southern California, pioneering fresh approaches to church planting, church renewal, and taking the gospel to unreached tribes. Mr. Vinson's unwavering compassion to love people to Jesus inspired innovative ways to better serve their community, such as Fort Faith, an award-winning children's ministry center; Champion's Club, a state-of-the-art center designed specifically for children with special needs; Florence Gardens Senior Living Center, an affordable housing development for seniors; and Frazier Woods Conference Center.
Canyon Hills is a forerunner in the CityServe network with the ongoing renovation of a two-hundred-thousand-square-foot commercial shopping mall that serves as an inner-city outreach center and CityServe warehouse HUB. Mr. Vinson has trained pastors around the globe, advised world leaders, and helped to coordinate government briefings in Washington, DC, as part of the White House Office of Faith-Based and Community Initiatives. He currently serves or has served as a member of the board of trustees for Vanguard University, Costa Mesa, CA; Covenant Foundation of California; Convoy of Hope, Springfield, MO; Covenant Community Services kern County; Kern Leadership Alliance; Mission One Eleven; and National Faith Advisory Board.
Ronald Vitiello served for 33 years with U.S. Customs and Border Protection (CBP) and the U.S. Border Patrol most recently as CBP's Acting Deputy Commissioner. In that role, he assisted the Commissioner in overseeing 60,000 employees, managing a budget of over $13 billion and ensuring the effectiveness of CBP's efforts to protect national security while promoting economic prosperity and security. Mr. Vitiello became Acting Director of U.S. Immigration and Customs Enforcement (ICE) in June 2018. As ICE's senior leader, he oversaw a workforce of more than 20,000 officers, special agents, attorneys and mission support professionals with a budget of over$7 billion.
Mr. Vitiello is married to Nuri they have two children. Ronald and Nuri have tirelessly advocated for the families of the fallen and current agents and their loved ones. In April 2019 Ronald retired concluding more than three decades of public service. In May of this year Ronald formulated and began a campaign running to serve in the U.S. Senate for Virginia. The election is in 2024.
Paula White-Cain was born in a small town, Tupelo Mississippi, and for the past 37 years has expanded across the globe in almost 200 countries, ministering, fighting for religious freedom, humanitarian rights and serving as an advocate for the voiceless. Mrs. White-Cain, President of Paula White Ministries, Senior Pastor of City of Destiny headquartered in Apopka, Florida and the advisor to President Donald Trump to the White House, Faith and Opportunity Initiative, worked in the office of Public Liaison and Domestic Policy Council, in consultation
with the Centers for Faith and Opportunity Initiatives. She also served as Chairwomen of the Evangelical Advisory Board (2016). She is a celebrated author and teacher, beloved wife, mother, grandmother, mentor, popular TV personality, and spirit-led preacher of God's Word. She is married to legendary singer/songwriter Jonathan Cain of the iconic Rock & Roll Hall of Fame band Journey.